Translated by Stephen MacKenna and B. S. Page.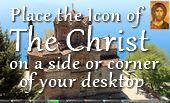 128 pages - You are on Page 3


2. But to halt at these nearest determinants, not to be willing to penetrate deeper, indicates a sluggish mind, a dullness to all that calls us towards the primal and transcendent causes.

How comes it that the same surface causes produce different results? There is moonshine, and one man steals and the other does not: under the influence of exactly similar surroundings one man falls sick and the other keeps well; an identical set of operations makes one rich and leaves another poor. The differences amongst us in manners, in characters, in success, force us to go still further back.

Men therefore have never been able to rest at the surface causes.

One school postulates material principles, such as atoms; from the movement, from the collisions and combinations of these, it derives the existence and the mode of being of all particular phenomena, supposing that all depends upon how these atoms are agglomerated, how they act, how they are affected; our own impulses and states, even, are supposed to be determined by these principles.

Such teaching, then, obtrudes this compulsion, an atomic Anagke, even upon Real Being. Substitute, for the atoms, any other material entities as principles and the cause of all things, and at once Real Being becomes servile to the determination set up by them.



Reference address : https://www.ellopos.net/elpenor/greek-texts/ancient-greece/plotinus/enneads-3.asp?pg=3