Translated by Stephen MacKenna and B. S. Page.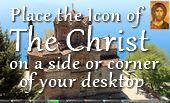 106 pages - You are on Page 81


SEVENTH TRACTATE.

ON THE PRIMAL GOOD AND SECONDARY FORMS OF GOOD [OTHERWISE, "ON HAPPINESS"].

1. We can scarcely conceive that for any entity the Good can be other than the natural Act expressing its life-force, or in the case of an entity made up of parts the Act, appropriate, natural and complete, expressive of that in it which is best.

For the Soul, then, the Good is its own natural Act.

But the Soul itself is natively a "Best"; if, further, its act be directed towards the Best, the achievement is not merely the "Soul's good" but "The Good" without qualification.

Now, given an Existent which — as being itself the best of existences and even transcending the existences — directs its Act towards no other, but is the object to which the Act of all else is directed, it is clear that this must be at once the Good and the means through which all else may participate in Good.

This Absolute Good other entities may possess in two ways — by becoming like to It and by directing the Act of their being towards It.



Reference address : https://www.ellopos.net/elpenor/greek-texts/ancient-greece/plotinus/enneads-1.asp?pg=81