Translated by Stephen MacKenna and B. S. Page.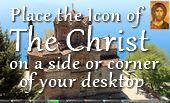 106 pages - You are on Page 18


SECOND TRACTATE.

ON VIRTUE.

1. Since Evil is here, "haunting this world by necessary law," and it is the Soul's design to escape from Evil, we must escape hence.

But what is this escape?

"In attaining Likeness to God," we read. And this is explained as "becoming just and holy, living by wisdom," the entire nature grounded in Virtue.

But does not Likeness by way of Virtue imply Likeness to some being that has Virtue? To what Divine Being, then, would our Likeness be? To the Being — must we not think? — in Which, above all, such excellence seems to inhere, that is to the Soul of the Kosmos and to the Principle ruling within it, the Principle endowed with a wisdom most wonderful. What could be more fitting than that we, living in this world, should become Like to its ruler?

But, at the beginning, we are met by the doubt whether even in this Divine-Being all the virtues find place — Moral-Balance [Sophrosyne], for example; or Fortitude where there can be no danger since nothing is alien; where there can be nothing alluring whose lack could induce the desire of possession.



Reference address : https://www.ellopos.net/elpenor/greek-texts/ancient-greece/plotinus/enneads-1.asp?pg=18