Translated by Stephen MacKenna and B. S. Page.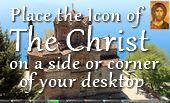 106 pages - You are on Page 66


What is it that attracts the eyes of those to whom a beautiful object is presented, and calls them, lures them, towards it, and fills them with joy at the sight? If we possess ourselves of this, we have at once a standpoint for the wider survey.

Almost everyone declares that the symmetry of parts towards each other and towards a whole, with, besides, a certain charm of colour, constitutes the beauty recognized by the eye, that in visible things, as indeed in all else, universally, the beautiful thing is essentially symmetrical, patterned.

But think what this means.

Only a compound can be beautiful, never anything devoid of parts; and only a whole; the several parts will have beauty, not in themselves, but only as working together to give a comely total. Yet beauty in an aggregate demands beauty in details; it cannot be constructed out of ugliness; its law must run throughout.

All the loveliness of colour and even the light of the sun, being devoid of parts and so not beautiful by symmetry, must be ruled out of the realm of beauty. And how comes gold to be a beautiful thing? And lightning by night, and the stars, why are these so fair?

In sounds also the simple must be proscribed, though often in a whole noble composition each several tone is delicious in itself.



Reference address : https://www.ellopos.net/elpenor/greek-texts/ancient-greece/plotinus/enneads-1.asp?pg=66