Translated by Stephen MacKenna and B. S. Page.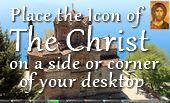 106 pages - You are on Page 19


If, indeed, that aspiration towards the Intelligible which is in our nature exists also in this Ruling-Power, then need not look elsewhere for the source of order and of the virtues in ourselves.

But does this Power possess the Virtues?

We cannot expect to find There what are called the Civic Virtues, the Prudence which belongs to the reasoning faculty; the Fortitude which conducts the emotional and passionate nature; the Sophrosyne which consists in a certain pact, in a concord between the passionate faculty and the reason; or Rectitude which is the due application of all the other virtues as each in turn should command or obey.

Is Likeness, then, attained, perhaps, not by these virtues of the social order but by those greater qualities known by the same general name? And if so do the Civic Virtues give us no help at all?

It is against reason, utterly to deny Likeness by these while admitting it by the greater: tradition at least recognizes certain men of the civic excellence as divine, and we must believe that these too had in some sort attained Likeness: on both levels there is virtue for us, though not the same virtue.

Now, if it be admitted that Likeness is possible, though by a varying use of different virtues and though the civic virtues do not suffice, there is no reason why we should not, by virtues peculiar to our state, attain Likeness to a model in which virtue has no place.



Reference address : https://www.ellopos.net/elpenor/greek-texts/ancient-greece/plotinus/enneads-1.asp?pg=19