From: The History of Rome, by Theodor Mommsen
Translated with the sanction of the author by William Purdie Dickson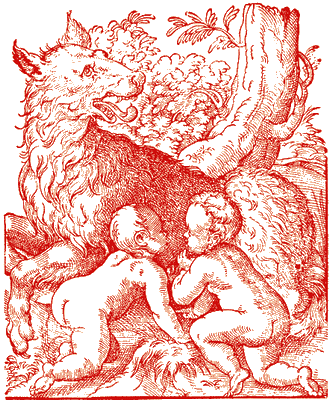 Page 10


Battle near Carrhae

Under such circumstances the first battle between the Romans and Parthians was fought amidst the sandy desert thirty miles to the south of Carrhae (Harran) where there was a Roman garrison, and at a somewhat less distance to the north of Ichnae. The Roman archers were sent forward, but retired immediately before the enormous numerical superiority and the far greater elasticity and range of the Parthian bows. The legions, which, in spite of the advice of the more sagacious officers that they should be deployed as much as possible against the enemy, had been drawn up in a dense square of twelve cohorts on each side, were soon outflanked and overwhelmed with the formidable arrows, which under such circumstances hit their man even without special aim, and against which the soldiers had no means of retaliation.

The hope that the enemy might expend his missiles vanished with a glance at the endless range of camels laden with arrows. The Parthians were still extending their line. That the outflanking might not end in surrounding, Publius Crassus advanced to the attack with a select corps of cavalry, archers, and infantry of the line. The enemy in fact abandoned the attempt to close the circle, and retreated, hotly pursued by the impetuous leader of the Romans. But, when the corps of Publius had totally lost sight of the main army, the heavy cavalry made a stand against it, and the Parthian host hastening up from all sides closed in like a net round it. Publius, who saw his troops falling thickly and vainly around him under the arrows of the mounted archers, threw himself in desperation with his Celtic cavalry unprotected by any coats of mail on the iron-clad lancers of the enemy; but the death-despising valour of his Celts, who seized the lances with their hands or sprang from their horses to stab the enemy, performed its marvels in vain.


Do you see any typos or other mistakes? Please let us know and correct them
Reference address : http://www.ellopos.net/elpenor/rome/5-09-crassus-joint-rulers.asp?pg=10