H. SUSO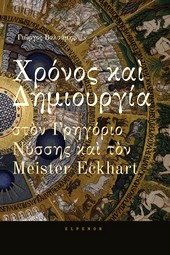 Time and Creation
In Gregory of Nyssa and
Meister Eckhart
"O Father! not my will, but Thine be done!"
Thus with my lips I say;
Yet lags the heart, the while the lips would run—
My heart, it sayeth "Nay."
"Be comforted, O child of My delight,
Though yet thy heart complain;
For I would have thee suffer when I smite,
Or pain would not be [g]ain.
"Were it a chastening if it were not grief?
Yet for a moment tears—
Then glows the spring where fell the yellow leaf,
Of Heaven's eternal years.
More works inspired by Eckhart ||| Eckhart Home