H. SUSO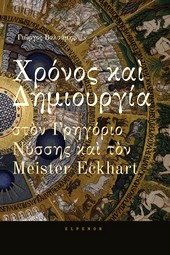 Time and Creation
In Gregory of Nyssa and
Meister Eckhart
Page 2
"For sorrow is the sorrow of an hour,
And is eternal love;
The dusky bud enfolds the glorious flower
For God's delight above."
O Lord, whose lips are lilies, sweet to me
As psaltery and as psalm,
Thy blessed words of glory that shall be,
Of song, and crown, and palm.
Yet sweeter even now to see Thy Face,
To find Thee now my rest—
My sorrow comforted in Thine embrace,
And soothed upon Thy breast.
More works inspired by Eckhart ||| Eckhart Home