H. SUSO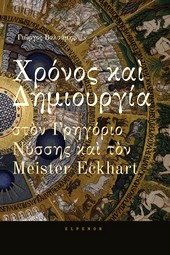 Time and Creation
In Gregory of Nyssa and
Meister Eckhart
Ps. cxlix. 3
To praise Him in the dance! O glorious day!
The pilgrim journey done—
No more press forward on the weary way,
For all is reached and won!
His Hand at last, the Hand once pierced for me,
For ever holdeth mine;
O Lord, no songs, no harps of heaven wil be
Sweet as one word of Thine.
More works inspired by Eckhart ||| Eckhart Home