H. SUSO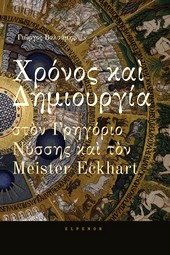 Time and Creation
In Gregory of Nyssa and
Meister Eckhart
Page 2
Lord, altogether lovely! then at last
High shall the guerdon be,
Thy kiss outweigh the weary ages past
Of hearts that brake for Thee.
. . . . . .
Yet now I know Thee as the hidden Bread,
The living One, who died—
Who sitteth at my table—by my bed—
Who walketh at my side.
More works inspired by Eckhart ||| Eckhart Home