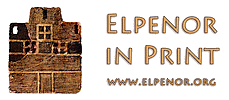 The musician we may think of as being exceedingly quick to beauty, drawn in a very rapture to it: somewhat slow to stir of his own impulse, he answers at once to the outer stimulus: as the timid are sensitive to noise so he to tones and the beauty they convey; all that offends against unison or harmony in melodies and rhythms repels him; he longs for measure and shapely pattern.

Art imitates God's mind
Still the arts are not to be slighted on the ground that they create by imitation of natural objects; for, to begin with, these natural objects are themselves imitations; then, we must recognise that they give no bare reproduction of the thing seen but go back to the Ideas from which Nature itself derives, and, furthermore, that much of their work is all their own; they are holders of beauty and add where nature is lacking. Thus Pheidias wrought the Zeus upon no model among things of sense but by apprehending what form Zeus must take if he chose to become manifest to sight.
From: Plotinus, Enneads, VIII
This natural tendency must be made the starting-point to such a man; he must be drawn by the tone, rhythm and design in things of sense: he must learn to distinguish the material forms from the Authentic-Existent which is the source of all these correspondences and of the entire reasoned scheme in the work of art: he must be led to the Beauty that manifests itself through these forms; he must be shown that what ravished him was no other than the Harmony of the Intellectual world and the Beauty in that sphere, not some one shape of beauty but the All-Beauty, the Absolute Beauty; and the truths of philosophy must be implanted in him to lead him to faith in that which, unknowing it, he possesses within himself. (..)

The imitative arts- painting, sculpture, dancing, pantomimic gesturing- are, largely, earth-based; on an earthly base; they follow models found in sense, since they copy forms and movements and reproduce seen symmetries; they cannot therefore be referred to that higher sphere except indirectly, through the Reason-Principle in humanity.

On the other hand any skill which, beginning with the observation of the symmetry of living things, grows to the symmetry of all life, will be a portion of the Power There which observes and meditates the symmetry reigning among all beings in the Intellectual Kosmos. Thus all music- since its thought is upon melody and rhythm- must be the earthly representation of the music there is in the rhythm of the Ideal Realm.
Post a question / start a discussion on this text
Reference address of this text:

https://www.ellopos.net/music/library/plotinus.html
Related: Plotinus, The soul's movement will be about its source , D. Burton-Christie, Plotinus and his Circle
"What is music?" home address:
https://www.ellopos.net/music/library/