Lord Byron, Awake, my spirit!
From On this day I complete my thirty-sixth year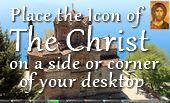 Page 2
The sword, the banner, and the field,
Glory and Greece, around me see!
The Spartan, borne upon his shield,
Was not more free.
Awake! (not Greece- she is awake!)
Awake, my spirit! Think through whom
Thy life-blood tracks its parent lake,
And then strike home!
Tread those reviving passions down,
Unworthy manhood!- unto thee
Indifferent should the smile or frown
Of beauty be.
If thou regret'st thy youth, why live?
The land of honourable death
Is here:- up to the field, and give
Away thy breath!
Seek out- less often sought than found-
A soldier's grave, for thee the best;
Then look around, and choose thy ground,
And take thy rest.

Reference address : https://www.ellopos.net/elpenor/greeks-us/byron-glory-greece.asp?pg=2