Lord Byron, Awake, my spirit!
From On this day I complete my thirty-sixth year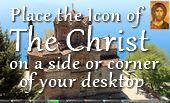 ΤIS time this heart should be unmoved,
Since others it hath ceased to move;
Yet, though I cannot be beloved,
Still let me love!
My days are in the yellow leaf;
The flowers and fruits of love are gone;
The worm, the canker, and the grief
Are mine alone!
The fire that on my bosom preys
Is lone as some volcanic isle;
No torch is kindled at its blaze-
A funeral pile.
The hope, the fear, the jealous care,
The exalted portion of the pain
And power of love, I cannot share,
But wear the chain.
But 't is not thus- and 't is not here-
Such thoughts should shake my soul, nor now,
Where glory decks the hero's bier,
Or binds his brow.


Reference address : https://www.ellopos.net/elpenor/greeks-us/byron-glory-greece.asp