from the second draft, * Fragments 9, 15, 22, 23, 32, 33, 36, 41, 43, 49 & 52
Translated by Elpenor * Greek Fonts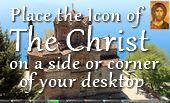 9.

WEET and free the soul, like she is gone, / and they raised in smile the wounded front.

15.

Have you as many has the East and as many the West wishes.


22.

Chasm of quake bringing forth flowers that tremor in the air.

ἐλεύθεροι πολιορκημένοι

9.

Γλυκειὰ κι' ἐλεύθερ' ἡ ψυχὴ σὰ νά τανε βγαλμένη, / κι' ὑψώναν μὲ χαμόγελο τὴν ὄψι τὴ φθαρμένη.

15.

Ἔχε ὅσες ἔχ' ἡ Ἀνατολὴ κι' ὅσες εὐχὲς ἡ Δύσι.


22.

Χάσμα σεισμοῦ ποὺ βγάν' ἀνθοὺς καὶ τρέμουν στὸν ἀέρα.

Reference address : https://www.ellopos.net/elpenor/greek-texts/modern/solomos_free-besieged.asp