Dia Philippides, CENSUS of Modern Greek Literature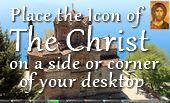 Page 2




B. AFTER THE FALL OF CONSTANTINOPLE (FIFTEENTH TO SEVENTEENTH CENTURIES)

Boustronios, Georgios

6.85 Dawkins, R.M., tr. The Chronicle of George Boustronios 1456-1489. Translated with introduction by the late R.M. Dawkins. Melbourne: University of Melbourne Cyprus Expedition, 1964. 84 p.

Choumnos, Georgios

6.87 Marshall, F.H., ed. Old Testament Legends from a Greek Poem on Genesis and Exodus by George Chumnos. Ed. with introduction, metrical translation, notes and glossary from a manuscript in the British Museum. Cambridge, [England]: The University Press, 1925. 116 p.

Machairas, Leontios

6.86 Dawkins, R.M., ed. and tr. Leontios Makhairas. Recital Concerning the Sweet Land of Cyprus Entitled 'Chronicle'. 2 vols. Oxford: The Clarendon Press, 1932. Vol. I: 685 p.; Vol. II: 333 p. Reprinted: Famagusta, Cyprus: Les Éditions L'Oiseau.
Next Part : The Eighteenth Century and Later Greek Literature (P-Z)

Reference address : https://www.ellopos.net/elpenor/greek-texts/modern/modern-greek-translated.asp?pg=2