Translated by Frederick Crombie.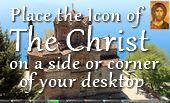 This Part: 66 Pages




Page 25


If now anyone demand of us clear and distinct declarations on these points out of holy Scripture, we must answer that it was the design of the Holy Spirit, in those portions which appear to relate the history of events, rather to cover and conceal the meaning: in those passages, e.g., where they are said to go down into Egypt, or to be carried captive to Babylonia, or when in these very countries some are said to be brought to excessive humiliation, and to be placed under bondage to their masters; while others, again, in these very countries of their captivity, were held in honour and esteem, so as to occupy positions of rank and power, and were appointed to the government of provinces;--all which things, as we have said, are kept hidden and covered in the narratives of holy Scripture, because "the kingdom of heaven is like a treasure hid in a field; which when a man findeth, he hideth it, and for joy thereof goeth away and selleth all that he hath, and buyeth that field." [2808] By which similitude, consider whether it be not pointed out that the very soil and surface, so to speak, of Scripture--that is, the literal meaning--is the field, filled with plants and flowers of all kinds; while that deeper and profounder "spiritual" meaning are the very hidden treasures of wisdom and knowledge which the Holy Spirit by Isaiah calls the dark and invisible and hidden treasures, for the finding out of which the divine help is required: for God alone can burst the brazen gates by which they are enclosed and concealed, and break in pieces the iron bolts and levers by which access is prevented to all those things which are written and concealed in Genesis respecting the different kinds of souls, and of those seeds and generations which either have a close connection with Israel [2809] or are widely separated from his descendants; as well as what is that descent of seventy souls into Egypt, which seventy souls became in that land as the stars of heaven in multitude. But as not all of them were the light of this world--"for all who are of Israel are not Israel" [2810] --they grow from being seventy souls to be an important people, [2811] and as the "sand by the sea-shore innumer- able."

[2808] Matt. xiii. 44.

[2809] Ad propinquitatem pertinent Israel.

[2810] Rom. ix. 6.

[2811] Ex ipsis Septuaginta animabus fiunt aliqui.



Reference address : https://www.ellopos.net/elpenor/greek-texts/fathers/origen/principles.asp?pg=25