Translated by Frederick Crombie.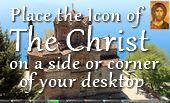 This Part: 66 Pages


For we are conquered and overcome, who are of the Gentiles, and remain as a kind of spoils of His victory, who have subjected our necks to His grace. Even the place of His birth was predicted in the prophecies of Micah, who said, "And thou, Bethlehem, land of Judah, art by no means small among the leaders of Judah: for out of thee shall come forth a Leader, who shall rule My people Israel." [2720] The weeks of years, also, which the prophet Daniel had predicted, extending to the leadership of Christ, [2721] have been fulfilled. Moreover, he is at hand, who in the book of Job [2722] is said to be about to destroy the huge beast, who also gave power to his own disciples to tread on serpents and scorpions, and on all the power of the enemy, without being injured by him. But if any one will consider the journeys of Christ's apostles throughout the different places, in which as His messengers they preached the Gospel, he will find that both what they ventured to undertake is beyond the power of man, and what they were enabled to ac- complish is from God alone. If we consider how men, on hearing that a new doctrine was introduced by these, were able to receive them; or rather, when desiring often to destroy them, they were prevented by a divine power which was in them, we shall find that in this nothing was effected by human strength, but that the whole was the result of the divine power and providence,--signs and wonders, manifest beyond all doubt, bearing testimony to their word and doctrine.

[2720] Cf. Mic. v. 2 with Matt. ii. 6.

[2721] Cf. Dan. ix. 25. Ad ducem Christum; "To Messiah the Prince," Auth. Vers.

[2722] The allusion is perhaps to Job xli. 1.



Reference address : https://www.ellopos.net/elpenor/greek-texts/fathers/origen/principles.asp