Translated by Alexander Roberts and James Donaldson.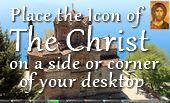 This Part: 128 Pages




Page 118


On completing, then, the whole of what we propose in the commentaries, on which, if the Spirit will, we ministering to the urgent need, (for it is exceedingly necessary, before coming to the truth, to embrace what ought to be said by way of preface), shall address ourselves to the true gnostic science of nature, receiving initiation into the minor mysteries before the greater; so that nothing may be in the way of the truly divine declaration of sacred things, the subjects requiring preliminary detail and statement being cleared away, and sketched beforehand. The science of nature, then, or rather observation, as contained in the gnostic tradition according to the rule of the truth, depends on the discussion concerning cosmogony, ascending thence to the department of theology. Whence, then, we shall begin our account of what is handed down, with the creation as related by the prophets, introducing also the tenets of the heterodox, and endeavouring as far as we can to confute them. But it shall be written if God will, and as He inspires; and now we must proceed to what we proposed, and complete the discourse on ethics.

Chapter II.--The Meaning of the Name Stromata or Miscellanies.

Let these notes of ours, as we have often said for the sake of those that consult them carelessly and unskilfully, be of varied character--and as the name itself indicates, patched together--passing constantly from one thing to another, and in the series of discussions hinting at one thing and demonstrating another. "For those who seek for gold," says Heraclitus, "dig much earth and find little gold." But those who are of the truly golden race, in mining for what is allied to them, will find the much in little. For the word will find one to understand it. The Miscellanies of notes contribute, then, to the recollection and expression of truth in the case of him who is able to investigate with reason. And you must prosecute, in addition to these, other labours and researches; since, in the case of people who are setting out on a road with which they are unacquainted, it is sufficient merely to point out the direction.



Reference address : https://www.ellopos.net/elpenor/greek-texts/fathers/clement-alexandria/miscellanies.asp?pg=118