Translated by D'Arcy Wentworth Thompson.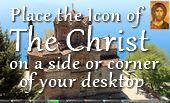 128 pages - You are on Page 3


Of the substances that are composed of parts uniform (or homogeneous) with themselves, some are soft and moist, others are dry and solid. The soft and moist are such either absolutely or so long as they are in their natural conditions, as, for instance, blood, serum, lard, suet, marrow, sperm, gall, milk in such as have it flesh and the like; and also, in a different way, the superfluities, as phlegm and the excretions of the belly and the bladder. The dry and solid are such as sinew, skin, vein, hair, bone, gristle, nail, horn (a term which as applied to the part involves an ambiguity, since the whole also by virtue of its form is designated horn), and such parts as present an analogy to these.

Animals differ from one another in their modes of subsistence, in their actions, in their habits, and in their parts. Concerning these differences we shall first speak in broad and general terms, and subsequently we shall treat of the same with close reference to each particular genus.

Differences are manifested in modes of subsistence, in habits, in actions performed. For instance, some animals live in water and others on land. And of those that live in water some do so in one way, and some in another: that is to say, some live and feed in the water, take in and emit water, and cannot live if deprived of water, as is the case with the great majority of fishes; others get their food and spend their days in the water, but do not take in water but air, nor do they bring forth in the water. Many of these creatures are furnished with feet, as the otter, the beaver, and the crocodile; some are furnished with wings, as the diver and the grebe; some are destitute of feet, as the water-snake. Some creatures get their living in the water and cannot exist outside it: but for all that do not take in either air or water, as, for instance, the sea-nettle and the oyster. And of creatures that live in the water some live in the sea, some in rivers, some in lakes, and some in marshes, as the frog and the newt.



Reference address : https://www.ellopos.net/elpenor/greek-texts/ancient-greece/aristotle/history-animals.asp?pg=3