Translated by D'Arcy Wentworth Thompson.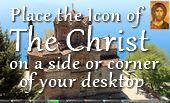 128 pages - You are on Page 2


Within the limits of genera, most of the parts as a rule exhibit differences through contrast of the property or accident, such as colour and shape, to which they are subject: in that some are more and some in a less degree the subject of the same property or accident; and also in the way of multitude or fewness, magnitude or parvitude, in short in the way of excess or defect. Thus in some the texture of the flesh is soft, in others firm; some have a long bill, others a short one; some have abundance of feathers, others have only a small quantity. It happens further that some have parts that others have not: for instance, some have spurs and others not, some have crests and others not; but as a general rule, most parts and those that go to make up the bulk of the body are either identical with one another, or differ from one another in the way of contrast and of excess and defect. For 'the more' and 'the less' may be represented as 'excess' or 'defect'.

Once again, we may have to do with animals whose parts are neither identical in form nor yet identical save for differences in the way of excess or defect: but they are the same only in the way of analogy, as, for instance, bone is only analogous to fish-bone, nail to hoof, hand to claw, and scale to feather; for what the feather is in a bird, the scale is in a fish.

The parts, then, which animals severally possess are diverse from, or identical with, one another in the fashion above described. And they are so furthermore in the way of local disposition: for many animals have identical organs that differ in position; for instance, some have teats in the breast, others close to the thighs.



Reference address : https://www.ellopos.net/elpenor/greek-texts/ancient-greece/aristotle/history-animals.asp?pg=2