Translated by D'Arcy Wentworth Thompson.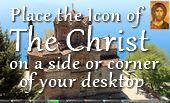 128 pages - You are on Page 4


Of animals that live on dry land some take in air and emit it, which phenomena are termed 'inhalation' and 'exhalation'; as, for instance, man and all such land animals as are furnished with lungs. Others, again, do not inhale air, yet live and find their sustenance on dry land; as, for instance, the wasp, the bee, and all other insects. And by 'insects' I mean such creatures as have nicks or notches on their bodies, either on their bellies or on both backs and bellies.

And of land animals many, as has been said, derive their subsistence from the water; but of creatures that live in and inhale water not a single one derives its subsistence from dry land.

Some animals at first live in water, and by and by change their shape and live out of water, as is the case with river worms, for out of these the gadfly develops.

Furthermore, some animals are stationary, and some are erratic. Stationary animals are found in water, but no such creature is found on dry land. In the water are many creatures that live in close adhesion to an external object, as is the case with several kinds of oyster. And, by the way, the sponge appears to be endowed with a certain sensibility: as a proof of which it is alleged that the difficulty in detaching it from its moorings is increased if the movement to detach it be not covertly applied.

Other creatures adhere at one time to an object and detach themselves from it at other times, as is the case with a species of the so-called sea-nettle; for some of these creatures seek their food in the night-time loose and unattached.



Reference address : https://www.ellopos.net/elpenor/greek-texts/ancient-greece/aristotle/history-animals.asp?pg=4