Demetrios Constantelos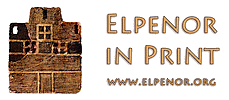 Page 18
THE MODERN CHURCH



The modern period in the history of the Greek Church begins with the liberation of a considerable segment of the Hellenic world from the Turks in 1832. To the five autocephalous (self-governing) Greek-speaking Orthodox Churches of that time, namely, the Ecumenical Patriarchate of Constantinople, the Patriarchates of Alexandria, Antioch, and Jerusalem, and the Church of Cyprus, there was added the autocephalous Church of Greece.
The Ecumenical Patriarchate, with jurisdiction over the Greek Orthodox of Western Europe, North and South America, Australia, and several islands of Greece, has a membership of approximately five million faithful. The ecumenical patriarch, who heads it, is respected by all Orthodox as the first among equals and serves as the strongest link of unity among all Orthodox. Despite harassment by Turkish governments in the past decade or so, the Patriarchate remains the most important citadel in all Orthodoxy. Until very recently it maintained an excellent theological school, and its initiative in and contributions to the ecumenical movement are outstanding examples of progressive, albeit suffering, Church.
Among the outstanding contributions of the Ecumenical Patriarchate in recent years, several deserve our attention. Many endeavors have been undertaken to bring into closer cooperation all the autocephalous Orthodox Churches of the world. The Patriarchate aspires to establish a federation of all Orthodox churches and to make their spiritual unity visible in their administrative cooperation. The recent pan-Orthodox synods on the island of Rhodes manifest the spirit of cooperation and brotherly love that characterizes worldwide Orthodoxy today.
It was through the untiring efforts of the late Patriarch Athenagoras that several Orthodox Churches joined the World Council of Churches in the last twenty-five years. Furthermore, the Ecumenical Patriarchate has initiated dialogues between the Orthodox on the one hand and the Anglican, the Old Catholic, and the Oriental Churches on the other. The meeting of Patriarch Athenagoras and Pope Paul VI in January 1964 eased the way for a new era in relations between the Greek Orthodox and the Roman Catholic Church. This was achieved through the efforts of the Ecumenical Patriarchate, which proved an apostle of love, understanding, and cooperation.
---

Elpenor's note : For the facile and shallow policy of the so-called 'union' of Christianity, Elpenor publishes many texts; see The union of the Churches is the best way to eliminate Christianity, Phanar and Papacy : the Church as a lobby, Bartholomew's lessons of faith and intelligence, Phanar and Athens on the road to Papism, Catholic-Orthodox dialogue : Let us surpass each other in folly, Metropolitan Kirill and the problem of the union of the churches, The union of Orthodoxy with the Papacy (a discussion), What if a Pope became Orthodox?, A union of Orthodoxy with the papal clergy will destroy Christianity permanently, et al.

---



Cf. Books for getting closer to Orthodox Christianity ||| Orthodox Images of the Christ ||| Byzantium : The Alternative History of Europe ||| The pulse of Ancient Rome was driven by a Greek heart ||| Vasilief, A History of the Byzantine Empire ||| Schmemann, A History of the Orthodox Church ||| Videos about Byzantium and Orthodoxy ||| Aspects of Byzantium in Modern Popular Music ||| 3 Posts on the Fall of Byzantium ||| Greek Literature / The New Testament

Reference address : https://www.ellopos.net/elpenor/greek-orthodox-history.asp?pg=18