Demetrios Constantelos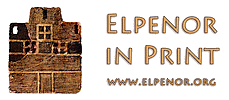 Page 19
Despite its limited resources, the Ecumenical Patriarchate is very active in social and philanthropic projects. It maintains forty philanthropic societies, which minister to the needs of the needy in Istanbul and elsewhere. The societies are under the supervision of the Pneumatike Diakonia, or Spiritual Diaconate. Children are of special concern to this patriarchal organization. It helps poor boys and girls in their tender years and sees them through college. The diaconate grants several scholarships every year and often helps students even during their graduate studies abroad. In addition to offering many scholarships, the Patriarchate supports summer camps for both sexes between the ages of 7 and 14. More than five hundred students benefit from this program annually. There are also camps for working youths, the benefits of which are extended to more than two hundred annually. These are generous numbers when we consider that the faithful of Istanbul number only a few thousand.
The Patriarchate spends several thousands of Turkish liras every month for several poor families in Istanbul and provides many thousands more in dowries for poor girls. The marriage of poor girl who is under the protection of the Patriarchate with a bishop officiating, thus indicating that the mother Church makes no distinction between the rich and poor.
The social awareness of the Ecumenical Patriarchate today brings to mind the great philanthropic programs of the same Patriarchate during the Middle Ages, that is, of the Byzantine era. Ecumenical Patriarch Athenagoras I, who was elevated to the patriarchal throne while he was archbishop of North and South America, added new dimensions to the mission of the Patriarchate and was admired for his vision and prophetic charisma.
The Patriarchate of Alexandria is the heir of a rich tradition of theological scholarship and missionary activity. It maintains jurisdiction over all the Greek Orthodox of Egypt and Africa, with a membership of approximately two hundred thousand. Of course, the Church of Alexandria is but a shadow when compared with its past. Nonetheless, in view of its most successful missions in several new African nations, such as Uganda and Tanzania, its vitality should not be underestimated.
Cf. Books for getting closer to Orthodox Christianity ||| Orthodox Images of the Christ ||| Byzantium : The Alternative History of Europe ||| The pulse of Ancient Rome was driven by a Greek heart ||| Vasilief, A History of the Byzantine Empire ||| Schmemann, A History of the Orthodox Church ||| Videos about Byzantium and Orthodoxy ||| Aspects of Byzantium in Modern Popular Music ||| 3 Posts on the Fall of Byzantium ||| Greek Literature / The New Testament

Reference address : https://www.ellopos.net/elpenor/greek-orthodox-history.asp?pg=19