From: The History of Rome, by Theodor Mommsen
Translated with the sanction of the author by William Purdie Dickson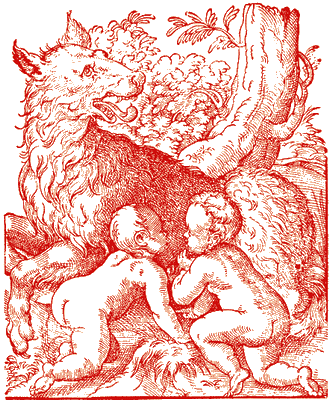 Page 119


Movements in Spain

A peculiar evil star seemed altogether to preside over this African expedition of Caesar. He had, even before his embarkation for Egypt, arranged in Spain and Italy various measures preliminary and preparatory to the African war; but out of all there had sprung nothing but mischief. From Spain, according to Caesar's arrangement, the governor of the southern province Quintus Cassius Longinus was to cross with four legions to Africa, to be joined there by Bogud king of West Mauretania,(47) and to advance with him towards Numidia and Africa.

47. Much obscurity rests on the shape assumed by the states in northwestern Africa during this period. After the Jugurthine war Bocchus king of Mauretania ruled probably from the western sea to the port of Saldae, in what is now Morocco and Algiers (Cf. IV. IV. Reorganization of Numidia); the princes of Tingis (Tangiers)--probably from the outset different from the Mauretanian sovereigns--who occur even earlier (Plut. Serf. 9), and to whom it may be conjectured that Sallust's Leptasta (Hist. ii. 31 Kritz) and Cicero's Mastanesosus (In Vat. 5, 12) belong, may have been independent within certain limits or may have held from him as feudatories; just as Syphax already ruled over many chieftains of tribes (Appian, Pun. 10), and about this time in the neighbouring Numidia Cirta was possessed, probably however under Juba's supremacy, by the prince Massinissa (Appian, B. C. iv. 54). About 672 we find in Bocchus' stead a king called Bocut or Bogud (iv. 92; Orosius, v. 21, 14), the son of Bocchus. From 705 the kingdom appears divided between king Bogud who possesses the western, and king Bocchus who possesses the eastern half, and to this the later partition of Mauretania into Bogud's kingdom or the state of Tingis and Bocchus' kingdom or the state of Iol (Caesarea) refers (Plin. H. N. v. 2, 19; comp. Bell. Afric. 23).


Do you see any typos or other mistakes? Please let us know and correct them
Reference address : http://www.ellopos.net/elpenor/rome/5-10-brundisium-pharsalus-thapsus.asp?pg=119