From: The History of Rome, by Theodor Mommsen
Translated with the sanction of the author by William Purdie Dickson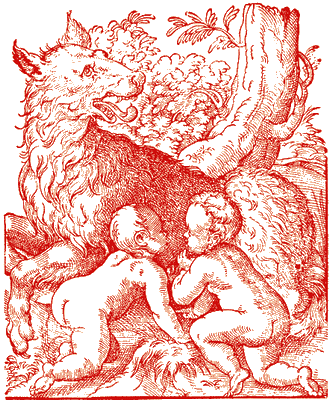 Page 12


Variathus

It was not so much the inglorious successes which Lucullus and Galba had attained in Spain, as the outbreak of the fourth Macedonian and of the third Carthaginian war in 605, which induced the Romans again to leave Spanish affairs in the first instance to the ordinary governors. Accordingly the Lusitanians, exasperated rather than humbled by the perfidy of Galba, immediately overran afresh the rich territory of the Turdetani. The Roman governor Gaius Vetilius (607-8?)(4) marched against them, and not only defeated them, but drove the whole host towards a hill where it seemed lost irretrievably.



4. The chronology of the war with Viriathus is far from being precisely settled. It is certain that the appearance of Viriathus dates from the conflict with Vetilius (Appian, Hisp. 61; Liv. lii.; Oros. v. 4), and that he perished in 615 (Diod. Vat. p. 110, etc.); the duration of his rule is reckoned at eight (Appian, Hisp. 63), ten (Justin, xliv. 2), eleven (Diodorus, p. 597), fifteen (Liv. liv.; Eutrop. iv. 16; Oros. v. 4; Flor. i. 33), and twenty years (Vellei. ii. 90). The first estimate possesses some probability, because the appearance of Viriathus is connected both in Diodorus (p. 591; Vat. p. 107, 108) and in Orosius (v. 4) with the destruction of Corinth. Of the Roman governors, with whom Viriathus fought, several undoubtedly belong to the northern province; for though Viriathus was at work chiefly in the southern, he was not exclusively so (Liv. lii.); consequently we must not calculate the number of the years of his generalship by the number of these names.




Do you see any typos or other mistakes? Please let us know and correct them
Reference address : http://www.ellopos.net/elpenor/rome/4-01-gracchi.asp?pg=12