From: The History of Rome, by Theodor Mommsen
Translated with the sanction of the author by William Purdie Dickson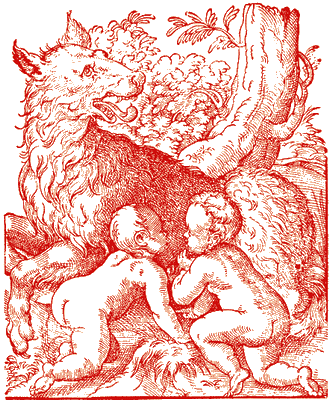 Page 33


Battle of Magnesia

In the valley of the Hermus, near Magnesia at the foot of Mount Sipylus not far from Smyrna, the Roman troops fell in with the enemy late in the autumn of 564. The force of Antiochus numbered close on 80,000 men, of whom 12,000 were cavalry; the Romans--who had along with them about 5000 Achaeans, Pergamenes, and Macedonian volunteers --had not nearly half that number, but they were so sure of victory, that they did not even wait for the recovery of their general who had remained behind sick at Elaea; Gnaeus Domitius took the command in his stead.

Antiochus, in order to be able even to place his immense mass of troops, formed two divisions. In the first were placed the mass of the light troops, the peltasts, bowmen, slingers, the mounted archers of Mysians, Dahae, and Elymaeans, the Arabs on their dromedaries, and the scythe-chariots. In the second division the heavy cavalry (the Cataphractae, a sort of cuirassiers) were stationed on the flanks; next to these, in the intermediate division, the Gallic and Cappadocian infantry; and in the very centre the phalanx armed after the Macedonian fashion, 16,000 strong, the flower of the army, which, however, had not room in the narrow space and had to be drawn up in double files 32 deep.


Do you see any typos or other mistakes? Please let us know and correct them
Reference address : http://www.ellopos.net/elpenor/rome/3-09-war-antiochus-asia.asp?pg=33