From: The History of Rome, by Theodor Mommsen
Translated with the sanction of the author by William Purdie Dickson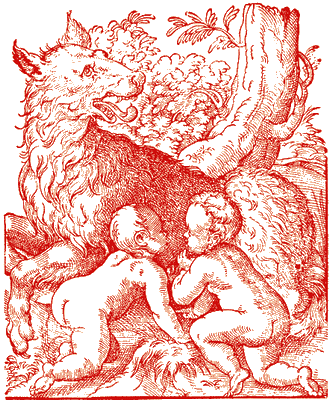 Page 8


Cantons

These clanships, however, were from the beginning regarded not as independent societies, but as the integral parts of a political community (-civitas-, -populus-). This first presents itself as an aggregate of a number of clan-villages of the same stock, language, and manners, bound to mutual observance of law and mutual legal redress and to united action in aggression and defence. A fixed local centre was quite as necessary in the case of such a canton as in that of a clanship; but as the members of the clan, or in other words the constituent elements of the canton, dwelt in their villages, the centre of the canton cannot have been a place of joint settlement in the strict sense--a town. It must, on the contrary, have been simply a place of common assembly, containing the seat of justice and the common sanctuary of the canton, where the members of the canton met every eighth day for purposes of intercourse and amusement, and where, in case of war, they obtained for themselves and their cattle a safer shelter from the invading enemy than in the villages: in ordinary circumstances this place of meeting was not at all or but scantily inhabited.

Ancient places of refuge, of a kind quite similar, may still be recognized at the present day on the tops of several of the hills in the highlands of east Switzerland. Such a place was called in Italy "height" (-capitolium-, like --akra--, the mountain-top), or "stronghold" (-arx-, from -arcere-); it was not a town at first, but it became the nucleus of one, as houses naturally gathered round the stronghold and were afterwards surrounded with the "ring" (-urbs-, connected with -urvus-, -rurvus-, perhaps also with -orbis-). The stronghold and town were visibly distinguished from each other by the number of gates, of which the stronghold has as few as possible, and the town many, the former ordinarily but one, the latter at least three. Such fortresses were the bases of that cantonal constitution which prevailed in Italy anterior to the existence of towns: a constitution, the nature of which may still be recognized with some degree of clearness in those provinces of Italy which did not until a late period reach, and in some cases have not yet fully reached, the stage of aggregation in towns, such as the land of the Marsi and the small cantons of the Abruzzi.


Do you see any typos or other mistakes? Please let us know and correct them
Reference address : http://www.ellopos.net/elpenor/rome/1-03-settlements-latins.asp?pg=8