'In agro dominico' - March 27, 1329
The papal bull condemning Meister Eckhart

Articles 7-9 : Prayer




Page 2




All the three articles considered in the general teaching of Eckhart, and even by themselves, reveal the essence of prayer, exactly as is revealed in St. Peter Damascene's words of prayer:

"Such a person (a person of real faith) will not worry at all anymore about anything whatever. Do you wish to comfort me in Your knowledge? Be it as you wish. Do you wish to let me in temptations in order to humiliate me? The same I follow you. ... Do with your creature whatever you like. ... I don't want anything at all. I stay before you like something soulless. I put my soul into your inoccent hands, in this age and in the age to come."

To worship God and to pray to God is to love him, and as St. Maximus Confessor writes, "when our mind, by loving God goes out of itself, then there is no sense at all of itself or of any of the creatures, because it is enlightened perfectly by the divine and infinite light and becomes empty of all beings that God made, just as the visible eye doesn't see the stars when the sun rises".
Jump to Articles 4-6 * Full text of the papal bull * Articles 10-13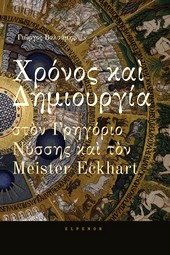 Time and Creation
In Gregory of Nyssa and
Meister Eckhart
Elpenor Editions in Print