'In agro dominico' - March 27, 1329
The papal bull condemning Meister Eckhart

Articles 4-6 : Good and Evil




The fourth article. Also, in every work, even in an evil, Ι repeat, in one evil both according to punishment and guilt, God's glory is revealed and shines forth in equal fashion.

The fifth article. Also, a person who disparages someone, by the disparagement itself, that is, by the sin of disparaging, praises God; and the more he disparages and the more gravely he sins, the more he praises God.

The sixth article. Also, anyone who blasphemes God himself praises God.

* * *

Notes by Ellopos

The scandal that these articles try to avoid, is what seemed to be a justification of everything. Worshipping God, to the degree that it involved moral commands, would become irrelevant, since all actions praise God.
Cf. A discussion on the subject of 'God-praising evil' at Elpenor's Koinonia Forum
Jump to Articles 1-3 * Full text of the papal bull * Articles 7-9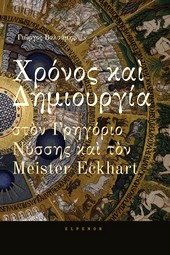 Time and Creation
In Gregory of Nyssa and
Meister Eckhart
Elpenor Editions in Print