H. SUSO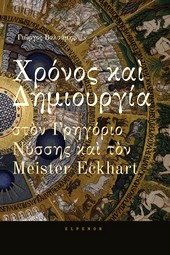 Time and Creation
In Gregory of Nyssa and
Meister Eckhart
Ps. cxxx. 6.
Oh when shall the fair day break, and the hour of gladness come,
When I to my heart's Beloved, to Thee, O my Lord, go home?
O Lord, the ages are long, and weary my heart for Thee,
For Thee, O my one Beloved, whose Voice shall call for me.
I would see Thee face to face, Thou Light of my weary eyes,
I wait and I watch till morning shall open the gate of the skies;
More works inspired by Eckhart ||| Eckhart Home