From Metamorphoses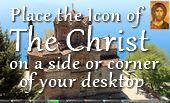 Page 2
On Earth a diff'rent landskip courts the eyes,
Men, towns, and beasts in distant prospects rise,
And nymphs, and streams, and woods, and rural deities.
O'er all, the Heav'n's refulgent image shines;
On either gate were six engraven signs.
Here Phaeton still gaining on th' ascent,
To his suspected father's palace went,
'Till pressing forward through the bright abode,
He saw at distance the illustrious God:
He saw at distance, or the dazling light
Had flash'd too strongly on his aking sight.
The God sits high, exalted on a throne
Of blazing gems, with purple garments on;
The Hours, in order rang'd on either hand,
And Days, and Months, and Years, and Ages stand.
Here Spring appears with flow'ry chaplets bound;
Here Summer in her wheaten garland crown'd;
Here Autumn the rich trodden grapes besmear;
And hoary Winter shivers in the reer.

Reference address : https://www.ellopos.net/elpenor/greeks-us/ovid-phaeto.asp?pg=2