From Metamorphoses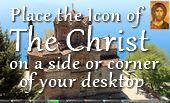 Page 2
Apollo bows to the superior throne;
And to his uncle's anger, adds his own.
Then in a cloud involv'd, he takes his flight,
Where Greeks, and Trojans mix'd in mortal fight;
And found out Paris, lurking where he stood,
And stain'd his arrows with plebeian blood:
Phoebus to him alone the God confess'd,
Then to the recreant knight, he thus address'd.
Dost thou not blush, to spend thy shafts in vain
On a degenerate, and ignoble train?
If fame, or better vengeance be thy care,
There aim: and, with one arrow, end the war.
He said; and shew'd from far the blazing shield
And sword, which, but Achilles, none cou'd wield;
And how he mov'd a God, and mow'd the standing field.
The deity himself directs aright
Th' invenom'd shaft; and wings the fatal flight.

Cf. Homer, Achilles' Grief,

Cavafy, Perfidy

Reference address : https://www.ellopos.net/elpenor/greeks-us/ovid-achilles.asp?pg=2