From Odes: Impios Parrae, Translated by John Conington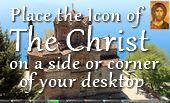 Page 2
So to the bull Europa gave
Her beauteous form, and when she saw
The monstrous deep, the yawning grave,
Grew pale with awe.
That morn of meadow-flowers she thought,
Weaving a crown the nymphs to please:
That gloomy night she look'd on nought
But stars and seas.
Then, as in hundred-citied Crete
She landed,--"O my sire!" she said,
"O childly duty! passion's heat
Has struck thee dead.
Whence came I? death, for maiden's shame,
Were little. Do I wake to weep
My sin? or am I pure of blame,
And is it sleep
From dreamland brings a form to trick
My senses? Which was best? to go
Over the long, long waves, or pick
The flowers in blow?
Cf. Chaucer, To the end of the world

Bryant, Saintly and criminal


Hugo, In a grand parliament of intelligence


Andersen, Soon shall the whole world admire thy Psyche

Reference address : https://www.ellopos.net/elpenor/greeks-us/horace-zeus-europa.asp?pg=2