From "Monk's Tale"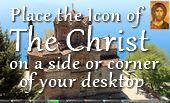 ALEXANDER's tale is so well known a tune
That everyone who is not simple grown
Has heard somewhat, or all, of his fortune
This whole wide world, to state conclusion known,
He won by strength, or else for his renown
Right gladly men to sue for peace did send.
The pride of man and beast he tumbled down
Where'er he went, and that was the world's end.

Comparison might never yet be staked
Upon a single similar conquering power;
For all this world in dread of him has quaked.
He was of knighthood and of freedom flower;
Fortune made him her heir to honour's bower;
Save wine and women, nothing might assuage
His high intent in arms; all men must cower,
So filled he was of leonine courage.

Reference address : https://www.ellopos.net/elpenor/greeks-us/chaucer-alexander.asp