From Faust part II, Translated by G. Madison Priest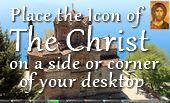 Page 3
Nymphs.
Sisters, hearken, lend a hearing
At the river's verdant shore;
If I err not, more and more
Sounds of horse's hoofs are nearing.
Would I knew who in swift flight
Brings a message to this night!
Faust.
I believe the earth's resounding
To a steed that's hither bounding.
Turn there, my glance!
A most auspicious chance,
Can it be hither faring?
O marvel past comparing!
A rider's trotting on toward me.
Spirited, strong, he seems to be;
Borne on a snow-white steed he's nearing...
I do not err, I know him now,
The famous son of Philyra!-
Halt, Chiron, halt! and give me hearing!

Chiron.
What now? What is it?

Reference address : https://www.ellopos.net/elpenor/greeks-us/goethe-peneus.asp?pg=3