* Excerpts, translated by Rudyard Kipling * Greek Fonts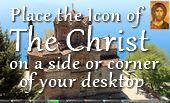 Page 2
And you cried:
ah! When do I raise my head
in this desolate land?
and the answer was chains, cries so sad.

Then you shifted your gaze
tearfully, clouded in haze
and on your garment dripped blood
from your children's tortured hearts.

With blood-stained clothes
I know for a fact
that you secretly sought help
in stronger hands of foreign lands.
κ' ἔλεες· πότε, ἄ! πότε βγάνω
τὸ κεφάλι ἀπὸ τ 'ς ἐρμιές;
καὶ ἀποκρίνοντο ἀπὸ πάνω
κλάψες, ἅλυσες, φωνές!

Τότ' ἐσήκωνες τὸ βλέμμα
μέσ' στὰ κλάϊματα θολό,
καὶ εἰς τὸ ροῦχό σου ἔσταζ' αἷμα,
πλῆθος αἷμα Ἑλληνικό.

Μὲ τὰ ροῦχα αἱματωμένα
ξέρω ὅτι ἔβγαινες κρυφά,
νὰ γυρεύῃς εἰς τὰ ξένα
ἄλλα χέρια δυνατά.

Reference address : https://www.ellopos.net/elpenor/greek-texts/modern/solomos_hymn-to-liberty.asp?pg=2