For Windows 2000 / XP or later

Please note: + means that you hold two keys pressed simultaneously
& means that you release the previous two keys and you press the key of the letter.
E.g. to write alpha with iota subscript (ᾳ) there is the combination Shift + [ & letter
That means: you press shift, you hold it pressed while you press also [. Then you release both shift and [, and you press alpha.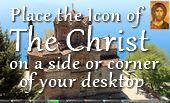 Diacritic Marks
Punctuation Marks



Greek Polytonic Unicode Fonts & how to use them on your computer

Greek Lessons : Alphabet, Homer, New Testament

The Greek Word Library

Communities on the Greek Language

More On-line Resources


Reference address : https://www.ellopos.net/elpenor/greek-texts/gr-pol-keys/greek-keyboard.asp