Translated by John Patrick.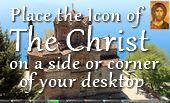 This Part: 115 Pages




Page 71


So also I understand the apostolic saying "Defraud ye not one the other except it be by agreement for a season that ye may give yourselves unto prayer." [6042] For since the word harmony is applied to those who marry according to God in the passage from Proverbs which is as follows: "Fathers will divide their house and substance to their sons, but from God the woman is married to the man," [6043] it is a logical consequence of the harmony being from God, that the name and the deed should enjoy the agreement with a view to prayer, as is indicated in the word, "unless it be by agreement." [6044] Then the Word repeating that the agreeing of two on the earth is the same thing as the agreeing with Christ, adds, "For where two or three are gathered together in My name." [6045] Therefore the two or three who are gathered together in the name of Christ are those who are in agreement on earth, not two only but sometimes also three. But he who has the power will consider whether this agreement and a congregation of this sort in the midst of which Christ is, can be found in more, since "narrow and straightened is the way that leadeth unto life, and few be they that find it." [6046] But perhaps also not even few but two or three make a symphony as Peter and James and John, to whom as making a symphony the Word of God showed His own glory. But two made a symphony, Paul and Sosthenes, when writing the first Epistle to the Corinthians; [6047] and after this Paul and Timothy when sending the second Epistle to the same. [6048]

[6042] 1 Cor. vii. 5.

[6043] Prov. xix. 14, harmozetai;.

[6044] 1 Cor. vii. 5.

[6045] Matt. xviii. 20.

[6046] Matt. vii. 14.

[6047] 1 Cor. i. 1.

[6048] 2 Cor. i. 1.



Reference address : https://www.ellopos.net/elpenor/greek-texts/fathers/origen/matthew-commentary-2.asp?pg=71