Translated by John Patrick.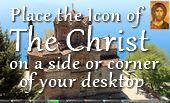 This Part: 115 Pages




Page 70


Book XIV.

1. The Power of Harmony in Relation to Prayer.

"Again I say unto you that if two of you shall agree [6037] on earth as touching anything that they shall ask, it shall be done for them." [6038] The word symphony is strictly applied to the harmonies of sounds in music. And there are indeed among musical sounds some accordant and others discordant. But the Evangelic Scripture is familiar with the name as applied to musical matters in the passage, "He heard a symphony and dancing." [6039] For it was fitting that when the son who had been lost and found came by penitence into concord with his father a symphony should be heard on the occasion of the joyous mirth of the house. But the wicked Laban was not acquainted with the word symphony in his saying to Jacob, "And if thou hadst told me I would have sent thee away with mirth and with music and with drums and a harp." [6040] But akin to the symphony of this nature is that which is written in the second Book of Kings when "the brethren of Aminadab went before the ark, and David and his son played before the Lord on instruments artistically fitted with might and with songs;" [6041] for the instruments thus fitted with might and with songs, had in themselves the musical symphony which is so powerful that when two only, bring along with the symphony which has relation to the music that is divine and spiritual, a request to the Father in heaven about anything whatsoever, the Father grants the request to those who ask along with the symphony on earth,--which is most miraculous,--those things which those who have made the symphony spoken of may have asked.

[6037] sumphonesosin.

[6038] Matt. xviii. 19.

[6039] Luke xv. 25.

[6040] Gen. xxxi. 27.

[6041] 2 Sam. vi. 4, 5.



Reference address : https://www.ellopos.net/elpenor/greek-texts/fathers/origen/matthew-commentary-2.asp?pg=70