Translated by Allan Menzies.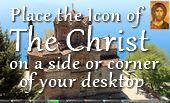 This Part: 132 Pages




Page 3


3. "Grace and Truth Came Through Jesus Christ." These Words Belong to the Baptist, Not the Evangelist. What the Baptist Testifies by Them.

We have lingered rather long over these discussions, but there is a reason for it. There are many who, under the pretence of glorifying the advent of Christ, declare the Apostles to be wiser than the fathers or the prophets; and of these teachers some have invented a greater God for the later period, while some, not venturing so far, but moved, according to their own account of the matter, by the difficulty connected with doctrine, cancel the whole of the gift conferred by God on the fathers and the prophets, through Christ, through whom all things were made. If all things were made through Him, clearly so must the splendid revelations have been which were made to the fathers and prophets, and became to them the symbols of the sacred mysteries of religion. Now the true soldiers of Christ must always be prepared to do battle for the truth, and must never, so far as lies with them, allow false convictions to creep in. We must not, therefore, neglect this matter. It may be said that John's earlier testimony to Christ is to be found in the words, "He who cometh after me exists before me, for He was before me," and that the words, "For of His fulness we all received, and grace for grace," are in the mouth of John the disciple. Now, we must show this exposition to be a forced one, and one which does violence to the context; it is rather a strong proceeding to suppose the speech of the Baptist to be so suddenly and, as it were, inopportunely interrupted by that of the disciple, and it is quite apparent to any one who can judge, in whatever small degree, of a context, that the speech goes on continuously after the words, "This is He of whom I spoke, He that cometh after me exists before me, for He was before me." The Baptist brings a proof that Jesus existed before him because He was before him, since He is the first-born of all creation; he says, "For of His fulness all we received." That is the reason why he says, "He exists before me, for He was before me."



Reference address : https://www.ellopos.net/elpenor/greek-texts/fathers/origen/john-commentary-2.asp?pg=3