Translated by Allan Menzies.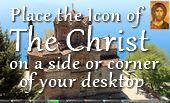 This Part: 132 Pages




Page 2


For, in addition to knowing these mysteries, they saw the power at work in the accomplished fact. The passage, "Many prophets and righteous men desired to see the things ye see and did not see them; and to hear the things ye hear and did not hear them," may be interpreted in the same way. They also desired to see the mystery of the incarnation of the Son of God, and of His coming down to carry out the design of His suffering for the salvation of many, actually put in operation. This may be illustrated from another quarter. Suppose one of the Apostles to have understood the "unspeakable words which it is not lawful for a man to utter," [4822] but not to witness the glorious bodily appearing of Jesus to the faithful. which is promised, although He desired to see it and suppose another had not only not [4823] marked and seen what that Apostle marked and saw, but had a much feebler grasp of the divine hope, and yet is present at the second coming of our Saviour, which the Apostle, as in the parallel above, had desired, but had not seen. We shall not err from the truth if we say that both of these have seen what the Apostle, or indeed the Apostles, desired to see, and yet that they are not on that account to be deemed wiser or more blessed than the Apostles. In the same way, also, the Apostles are not to be deemed wiser than the fathers, or than Moses and the prophets, than those in fact who, for their virtue, were found worthy of epiphanies and of divine manifestations and of revelations of mysteries.

[4822] 2 Cor. xii. 4.

[4823] Lommatzsch omits ou before ekribokota, but it is necessary to the sense.



Reference address : https://www.ellopos.net/elpenor/greek-texts/fathers/origen/john-commentary-2.asp?pg=2