Translated from the Greek original by Frederick Crombie.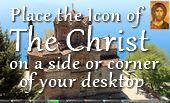 This Part: 128 Pages




Page 55


Chapter II.

But let Celsus, and those who assent to his charges, tell us whether it is at all like "an ass's shadow," that the Jewish prophets should have predicted the birth-place of Him who was to be the ruler of those who had lived righteous lives, and who are called the "heritage" of God; [3440] and that Emmanuel should be conceived by a virgin; and that such signs and wonders should be performed by Him who was the subject of prophecy; and that His word should have such speedy course, that the voice of His apostles should go forth into all the earth; and that He should undergo certain sufferings after His condemnation by the Jews; and that He should rise again from the dead. For was it by chance [3441] that the prophets made these announcements, with no persuasion of the truth in their minds, [3442] moving them not only to speak, but to deem their announcements worthy of being committed to writing? And did so great a nation as that of the Jews, who had long ago received a country of their own wherein to dwell, recognise certain men as prophets, and reject others as utterers of false predictions, without any conviction of the soundness of the distinction? [3443]

[3440] ton chrematizonton meridos Theou.

[3441] ara gar hos etuche.

[3442] sun houdemia pithanoteti.

[3443] sun houdemia pithanoteti.



Reference address : https://www.ellopos.net/elpenor/greek-texts/fathers/origen/contra-celsum.asp?pg=55