Translated from the Greek original by Frederick Crombie.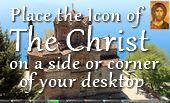 128 Pages




Book I.

Preface.

1. When false witnesses testified against our Lord and Saviour Jesus Christ, He remained silent; and when unfounded charges were brought against Him, He returned no answer, believing that His whole life and conduct among the Jews were a better refutation than any answer to the false testimony, or than any formal defence against the accusations. And I know not, my pious Ambrosius, [3070] why you wished me to write a reply to the false charges brought by Celsus against the Christians, and to his accusations directed against the faith of the Churches in his treatise; as if the facts themselves did not furnish a manifest refutation, and the doctrine a better answer than any writing, seeing it both disposes of the false statements, and does not leave to the accusations any credibility or validity. Now, with respect to our Lord's silence when false witness was borne against Him, it is sufficient at present to quote the words of Matthew, for the testimony of Mark is to the same effect. And the words of Matthew are as follow: "And the high priest and the council sought false witness against Jesus to put Him to death, but found none, although many false witnesses came forward. At last two false witnesses came and said, This fellow said, I am able to destroy the temple of God, and after three days to build it up. And the high priest arose, and said to Him, Answerest thou nothing to what these witness against thee? But Jesus held His peace." [3071] And that He returned no answer when falsely accused, the following is the statement: "And Jesus stood before the governor; and he asked Him, saying, Art Thou the King of the Jews? And Jesus said to him, Thou sayest. And when He was accused of the chief priests and elders, He answered nothing. Then said Pilate unto Him, Hearest thou not how many things they witness against Thee? And He answered him to never a word, insomuch that the governor marvelled greatly." [3072]

[3070] This individual is mentioned by Eusebius (Eccles. Hist., vi. c. 18) as having been converted from the heresy of Valentinus to the faith of the Church by the efforts of Origen. [Lardner (Credib., vii. 210-212) is inclined to "place" Celsus in the year 176. Here and elsewhere this learned authority is diffuse on the subject, and merits careful attention.]

[3071] Cf. Matt. xxvi. 59-63.

[3072] Cf. Matt. xxvii. 11-14.



Reference address : https://www.ellopos.net/elpenor/greek-texts/fathers/origen/against-celsus.asp