Translated from the Greek original by Frederick Crombie.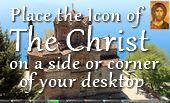 This Part: 128 Pages




Page 3


Chapter XXXVIII.

The few next remarks: "You, O sincere believers, [3302] find fault with us, because we do not recognise this individual as God, nor agree with you that he endured these (sufferings) for the benefit of mankind, in order that we also might despise punishment." Now, in answer to this, we say that we blame the Jews, who have been brought up under the training of the law and the prophets (which foretell the coming of Christ), because they neither refute the arguments which we lay before them to prove that He is the Messiah, [3303] adducing such refutation as a defence of their unbelief; nor yet, while not offering any refutation, do they believe in Him who was the subject of prophecy, and who clearly manifested through His disciples, even after the period of His appearance in the flesh, that He underwent these things for the benefit of mankind; having, as the object of His first advent, not to condemn men and their actions [3304] before He had instructed them, and pointed out to them their duty, [3305] nor to chastise the wicked and save the good, but to disseminate His doctrine in an extraordinary [3306] manner, and with the evidence of divine power, among the whole human race, as the prophets also have represented these things. And we blame them, moreover, because they did not believe in Him who gave evidence of the power that was in Him, but asserted that He cast out demons from the souls of men through Beelzebub the prince of the demons; and we blame them because they slander the philanthropic character of Him, who overlooked not only no city, but not even a single village in Judea, that He might everywhere announce the kingdom of God, accusing Him of leading the wandering life of a vagabond, and passing an anxious existence in a disgraceful body. But there is no disgrace in enduring such labours for the benefit of all those who may be able to understand Him.

[3302] o pistotatoi.

[3303] ton Christon.

[3304] ta anthropon.

[3305] marturasthai peri ton prakteon.

[3306] paradoxos.



Reference address : https://www.ellopos.net/elpenor/greek-texts/fathers/origen/contra-celsum.asp?pg=3