Translated from the Greek original by Frederick Crombie.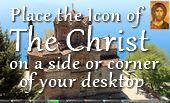 This Part: 128 Pages




Page 50


Chapter II.

Celsus now sets himself to combat the views of those who say that the Jewish prophets foretold events which happened in the life of Christ Jesus. At the outset let us refer to a notion he has, that those who assume the existence of another God besides the God of the Jews have no ground on which to answer his objections; while we who recognise the same God rely for our defence on the prophecies which were delivered concerning Jesus Christ. His words are: "Let us see how they can raise a defence. To those who admit another God, no defence is possible; and they who recognise the same God will always fall back upon the same reason, 'This and that must have happened.' And why? 'Because it had been predicted long before.'" To this we answer, that the arguments recently raised by Celsus against Jesus and Christians were so utterly feeble, that they might easily be overthrown even by those who are impious enough to bring in another God. Indeed, were it not dangerous to give to the weak any excuse for embracing false notions, we could furnish the answer ourselves, and show Celsus how unfounded is his opinion, that those who admit another God are not in a position to meet his arguments. However, let us for the present confine ourselves to a defence of the prophets, in continuation of what we have said on the subject before.



Reference address : https://www.ellopos.net/elpenor/greek-texts/fathers/origen/contra-celsum-4.asp?pg=50