Translated from the Greek original by Frederick Crombie.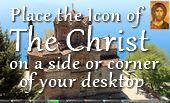 This Part: 128 Pages




Page 48


Chapter LXXXI.

I do not understand, however, how he should say of God, that although "knowing all things, He was not aware of this, that He was sending His Son amongst wicked men, who were both to be guilty of sin, and to inflict punishment upon Him." Certainly he appears, in the present instance, to have forgotten that all the sufferings which Jesus was to undergo were foreseen by the Spirit of God, and foretold by His prophets; from which it does not follow that "God did not know that He was sending His Son amongst wicked and sinful men, who were also to inflict punishment upon Him." He immediately adds, however, that "our defence on this point is that all these things were predicted." But as our sixth book has now attained sufficient dimensions, we shall stop here, and begin, God willing, the argument of the seventh, in which we shall consider the reasons which he thinks furnish an answer to our statement, that everything regarding Jesus was foretold by the prophets; and as these are numerous, and require to be answered at length, we wished neither to cut the subject short, in consequence of the size of the present book, nor, in order to avoid doing so, to swell this sixth book beyond its proper proportions.



Reference address : https://www.ellopos.net/elpenor/greek-texts/fathers/origen/contra-celsum-4.asp?pg=48