Translated from the Greek original by Frederick Crombie.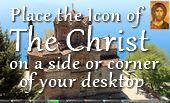 This Part: 128 Pages




Page 7


Chapter II.

We have now, then, to refute that statement of his which runs as follows: "O Jews and Christians, no God or son of a God either came or will come down (to earth). But if you mean that certain angels did so, then what do you call them? Are they gods, or some other race of beings? Some other race of beings (doubtless), and in all probability demons." Now as Celsus here is guilty of repeating himself (for in the preceding pages such assertions have been frequently advanced by him), it is unnecessary to discuss the matter at greater length, seeing what we have already said upon this point may suffice. We shall mention, however, a few considerations out of a greater number, such as we deem in harmony with our former arguments, but which have not altogether the same bearing as they, and by which we shall show that in asserting generally that no God, or son of God, ever descended (among men), he overturns not only the opinions entertained by the majority of mankind regarding the manifestation of Deity, but also what was formerly admitted by himself. For if the general statement, that "no God or son of God has come down or will come down," be truly maintained by Celsus, it is manifest that we have here overthrown the belief in the existence of gods upon the earth who had descended from heaven either to predict the future to mankind or to heal them by means of divine responses; and neither the Pythian Apollo, nor Aesculapius, nor any other among those supposed to have done so, would be a god descended from heaven. He might, indeed, either be a god who had obtained as his lot (the obligation) to dwell on earth for ever, and be thus a fugitive, as it were, from the abode of the gods, or he might be one who had no power to share in the society of the gods in heaven; [4078] or else Apollo, and Aesculapius, and those others who are believed to perform acts on earth, would not be gods, but only certain demons, much inferior to those wise men among mankind, who on account of their virtue ascend to the vault [4079] of heaven.

[4078] tois ekei theois.

[4079] hapsida.



Reference address : https://www.ellopos.net/elpenor/greek-texts/fathers/origen/contra-celsum-3.asp?pg=7