Translated by Alexander Roberts and James Donaldson (Shorter and Longer Versions)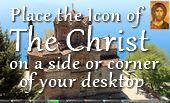 29 Pages




Page 2


Ignatius so delighted in his name Theophorus (sufficiently expounded in his own words to Trajan or his official representative), that it is worth noting how deeply the early Christians felt and believed in (2 Cor. vi. 16) the indwelling Spirit.

Ignatius has been censured for his language to the Romans, in which he seems to crave martyrdom. But he was already condemned, in law a dead man, and felt himself at liberty to glory in his tribulations. Is it more than modern Christians often too lightly sing? —

"Let cares like a wild deluge come,

And storms of sorrow fall," etc.

So the holy martyr adds, "Only let me attain unto Jesus Christ."

The Epistle to the Romans is utterly inconsistent with any conception on his part, that Rome was the see and residence of a bishop holding any other than fraternal relations with himself. It is very noteworthy that it is devoid of expressions, elsewhere made emphatic, [483] which would have been much insisted upon had they been found herein. Think what use would have been made of it, had the words which he addresses to the Smyrnaeans (chap. viii.) to strengthen their fidelity to Polycarp, been found in this letter to the Romans, especially as in this letter we first find the use of the phrase "Catholic Church" in patristic writings. He defines it as to be found "where Jesus Christ is," words which certainly do not limit it to communion with a professed successor of St. Peter.

The following is the original Introductory Notice: —

The epistles ascribed to Ignatius have given rise to more controversy than any other documents connected with the primitive Church. As is evident to every reader on the very first glance at these writings, they contain numerous statements which bear on points of ecclesiastical order that have long divided the Christian world; and a strong temptation has thus been felt to allow some amount of prepossession to enter into the discussion of their authenticity or spuriousness. At the same time, this question has furnished a noble field for the display of learning and acuteness, and has, in the various forms under which it has been debated, given rise to not a few works of the very highest ability and scholarship. We shall present such an outline of the controversy as may enable the reader to understand its position at the present day.

[483] See To the Tralliaus, cap. 13. Much might have been made, had it been found here, out of the reference to Christ the High Priest (Philadelphians, cap. 9).



Reference address : https://www.ellopos.net/elpenor/greek-texts/fathers/ignatius/epistle-ephesians.asp?pg=2