Translated by Alexander Roberts and James Donaldson (Shorter and Longer Versions)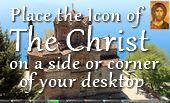 29 Pages


Introductory Note to the Epistles of Ignatius


[a.d. 30-107.] The seductive myth which represents this Father as the little child whom the Lord placed in the midst of his apostles (St. Matt. xviii. 2) indicates at least the period when he may be supposed to have been born. That he and Polycarp were fellow-disciples under St. John, is a tradition by no means inconsistent with anything in the Epistles of either. His subsequent history is sufficiently indicated in the Epistles which follow.

Had not the plan of this series been so exclusively that of a mere revised reprint, the writings of Ignatius themselves would have made me diffident as to the undertaking. It seems impossible for any one to write upon the subject of these precious remains, without provoking controversy. This publication is designed as an Eirenicon, and hence "few words are best," from one who might be supposed incapable of an unbiased opinion on most of the points which have been raised in connection with these Epistles. I must content myself therefore, by referring the studious reader to the originals as edited by Bishop Jacobson, with a Latin version and copious annotations. That revered and learned divine honoured me with his friendship; and his precious edition has been my frequent study, with theological students, almost ever since it appeared in 1840. It is by no means superannuated by the vigorous Ignatian literature which has since sprung up, and to which reference will he made elsewhere. But I am content to leave the whole matter, without comment, to the minds of Christians of whatever school and to their independent conclusions. It is a great thing to present them in a single volume with the shorter and longer Epistles duly compared, and with the Curetonian version besides. One luxury only I may claim, to relieve the drudging task-work of a mere reviser. Surely I may point out some of the proverbial wisdom of this great disciple, which has often stirred my soul, as with the trumpet heard by St. John in Patmos. In him, indeed, the lions encountered a lion, one truly begotten of "the Lion of the tribe of Judah." Take, then, as a specimen, these thrilling injunctions from his letter to Polycarp, to whom he bequeathed his own spirit, and in whom he well knew the Church would recognize a sort of survival of St. John himself. If the reader has any true perception of the rhythm and force of the Greek language, let him learn by heart the originals of the following aphorisms: — 1. Find time to pray without ceasing. 2. Every wound is not healed with the same remedy. 3. The times demand thee, as pilots the haven. 4. The crown is immortality. [481] 5. Stand like a beaten anvil. [482] 6. It is the part of a good athlete to be bruised and to prevail. 7. Consider the times: look for Him who is above time. 8. Slight not the menservants and the handmaids. 9. Let your stewardship define your work. 10. A Christian is not his own master, but waits upon God.

[481] Does not this seem a pointed allusion to Rev. ii. 10?

[482] Stethi hos akmon tuptomenos.



Reference address : https://www.ellopos.net/elpenor/greek-texts/fathers/ignatius/epistle-ephesians.asp