Translated by Alexander Roberts and James Donaldson.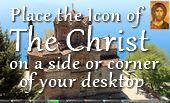 128 Pages




Page 2


And if knowledge belong not to all (set an ass to the lyre, as the proverb goes), yet written compositions are for the many. "Swine, for instance, delight in dirt more than in clean water." "Wherefore," says the Lord, "I speak to them in parables: because seeing, they see not; and hearing, they hear not, and do not understand;" [1800] not as if the Lord caused the ignorance: for it were impious to think so. But He prophetically exposed this ignorance, that existed in them, and intimated that they would not understand the things spoken. And now the Saviour shows Himself, out of His abundance, dispensing goods to His servants according to the ability of the recipient, that they may augment them by exercising activity, and then returning to reckon with them; when, approving of those that had increased His money, those faithful in little, and commanding them to have the charge over many things, He bade them enter into the joy of the Lord. But to him who had hid the money, entrusted to him to be given out at interest, and had given it back as he had received it, without increase, He said, "Thou wicked and slothful servant, thou oughtest to have given my money to the bankers, and at my coming I should have received mine own." Wherefore the useless servant "shall be cast into outer darkness." [1801] "Thou, therefore, be strong," says Paul, "in the grace that is in Christ Jesus. And the things which thou hast heard of me among many witnesses, the same commit thou to faithful men, who shall be able to teach others also." [1802] And again: "Study to show thyself approved unto God, a workman that needeth not to be ashamed, rightly dividing the word of truth."

[1800] Matt. xiii. 13.

[1801] Matt. xviii. 32; Luke xix. 22; Matt. xxv. 30.

[1802] 2 Tim. ii. 1, 2.



Reference address : https://www.ellopos.net/elpenor/greek-texts/fathers/clement-alexandria/stromata.asp?pg=2